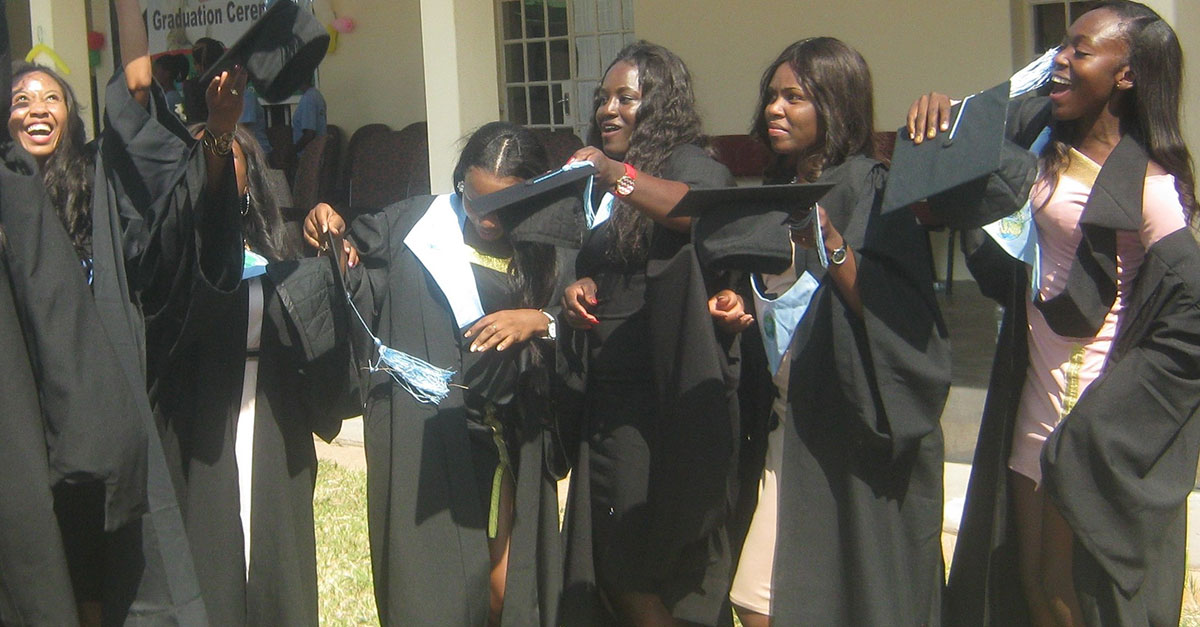 DAPP Vocational Training School held its annual graduation ceremony on Saturday, April 30, 2016. Altogether, 70 candidates graduated with Certificates and Diplomas from different vocational courses offered at the school including Bricklaying and Plastering, Office Administration, Secretarial and Administration, and Community Development.
Situated at Onambelela on the Oshakati - Ruacana road in the Omusati Region, DAPP Vocational Training School started its activities in September 1991. The school was built partly by its own students and aims to educate young Namibians as crafts men and women. The school welcomes high school graduates from all over the country. Candidates have to pass an entry selection test prior admission to programmes of their choice.
In his key note address, Councillor of Anamulenge Constituency, Honorable Werner Kalipi cautioned graduates that a certificate is not an end in itself but being able to put into practice what the paper says they can do. Honorable Kalipi who was very instrumental in the establishment of the DAPP Private School years back further urged students to not only focus on seeking for employment but to become employment creators and become vibrant players in the Namibian economy.
Also speaking at the graduation, DAPP Namibia's Director Kirsten Moeller-Jensen indicated that vocational training has not always been highly regarded in Namibia owning to a perception that hand work was by and large considered to be a job for the uneducated who could not make it to Universities and other institutions of higher learning. This notion is now rightly changing. She further reflected on Vocational Training being a priority within the Harambee Prosperity Plan stating that "Vocational Training has a high priority in one of the five pillars of the plan, namely; the Social Progression Pillar". Under this pillar, the goal for the next four years are to increase the number of Vocational Education Training Trainers from 15,000 in 2015 to 25,000 in 2020 to significantly improve the quality of the VET training by 2020 and to improve the image of VET to become a sub sector of choice by 2020. DAPP Vocational Training School is determined to contribute to this goal.
In his vote of thanks address, adviser to Omahalya Village headman Paulus Mundjele, Mr. Pendukeni Amunyela applauded DAPP for its continued effort to be a driver of development and called on graduates to lead responsible and balanced lives.