Students studying Early Childhood (ECD) Teaching at DAPP Namibia Vocational Training School promise to make great impact in their communities after completing their course.
Unotjari Tjambiru who hails from Opuwo in Kunene region said that he did not have any knowledge about kids but during his first year at the school he acquired a lot and he can now handle kids as well as adapt to the environment he found himself in.
He echoed the same sentiment as that of the president that "no one should be left out" by saying that "after finishing my study I want to go back to my village and make sure no child is left behind in terms of education".
Another student that comes from Omaheke made the same point by saying that there is a lack of early childhood education in their community and she wants to dedicate herself to address the issues of early childhood development by being a good and committed member of the community.
"Now that I have acquired enough experience, I promise myself to be a good teacher and parent, and influence other youth to take up this opportunity at DAPP Vocational Training School and become someone in the community" said Hengari Glotilda a student from Omaheke region.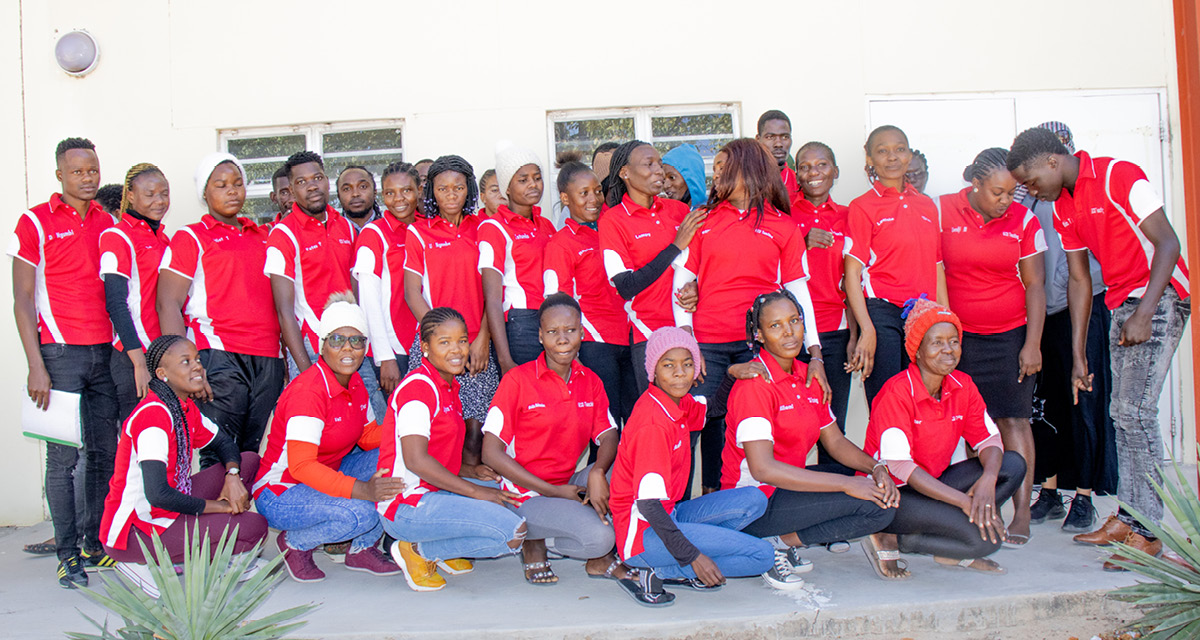 Enrolled students are taught how to engage parents and the community and how to create the best possible environment for the children to develop to their full potential.
ECD Teaching instructor at the school, Sara Kapolo stated that the school sends students out for practice in the surrounding Kindergartens to get exposed to the real-life environment and as a result most of the students are ready to go and make a difference in their community of origin after finishing their training.
It is believed that a child who gets exposed to a quality early childhood education is likely to perform better in school, have good problem solving and good language skills. Hence Sara explained that the school always motivates students to go out and establish kindergartens, which will help children to have a very strong learning foundation.
She called on the youth to come out of their comfort zone and apply for the ECD Teaching course so that they can help to build the foundation of the young children in the society.
Early Childhood Development (ECD) Teaching course is a two-year training which is registered on the Namibia Qualification Framework and leads to a Diploma Level 5 and it is accredited by the Namibia Qualification Authority.
The course was established with the aim of training students to become broadly knowledgeable, active and creative teachers with the passion and skills to teach young children through play.
The course is also designed to train students to become entrepreneurs that are capable of starting and operating kindergartens in rural communities.