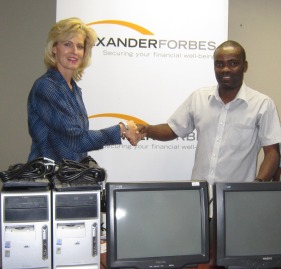 DAPP Child Aid project received two computers from the Alexander Forbes Company in Windhoek. The Company commenced operations in 1996 and this was followed by the acquisition of United Pensions Administrators (Ginsburg operation) in 1999. A
Cherish-led consortium acquired share holding empowerment deal through Cherish Investments.
Erika Reissner from the Marketing Department handed over the computers to Bernard Hoaeb of DAPP Namibia recently.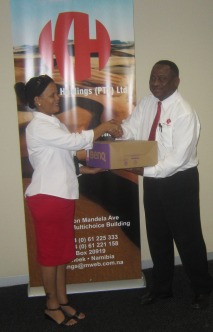 Kalahari Holdings donated a projector to the DAPP Private School. The projector was officially handed over to DAPP Namibia staff by Kalahari Holdings Chairperson recently. Kalahari Holdings had made donations to several schools in the past, especially those in the rural areas, adding that this was part of its social responsibility.